About us
We are a family-owned business, located in Aurora, CO. specialized in custom granite, marble and quartz countertop fabrication and installation.

Since Stone Ideas was established in 2005, we have seen a rapid increase in sales and customer satisfaction. The knowledge and experience we have gained in the past years has helped us greatly improve the customer shopping experience and it has allowed us to offer a much greater variety of quality products at affordable prices nowadays. We will assist you with our expertise in the selection, layout and fabrication of your stone at our state-of-the-art fabrication shop. we guarantee the highest quality workmanship, communication and value for your next project.
What you should know?
Stone Ideas is a stone fabrication and installation company that prides itself on its service and quality, dedicated to providing the highest level of customer service in addition to a superior product. Our associates take pride in their work and customize each project to suit your lifestyle and ideas.
Our Products
Stone Ideas caters the following: Designers of Bath and Kitchen, Contractors, Architects, Property Managers, Developers, Commercial Builders and Residential homeowners.
Stone Ideas is a company that would provide you with the best custom fabrication and installation of Granite, Natural and Engineered stones.
Our services
We provide in different forms like rough blocks, slabs, tiles, monuments, Quartz Countertops ..

We have successfully provided the best service and achieved meeting tight constructions deadlines and the production of quality deliverable.
The company has established a Customer Relationship Program that will assist you with your journey with the entire stone selection, template design, fabrication, installation and stands by the quality assurance. The Customer Relationship Program includes a team of fabrication and installation experts that have experience of 10 years.
Contact Us
Stone Ideas LLC
4835 Monaco St. Ste B,
Commerce City, CO 80022
Office:
303-287-6928
FAX:
303-287-6038
E-mail:
stone@stoneideasllc.com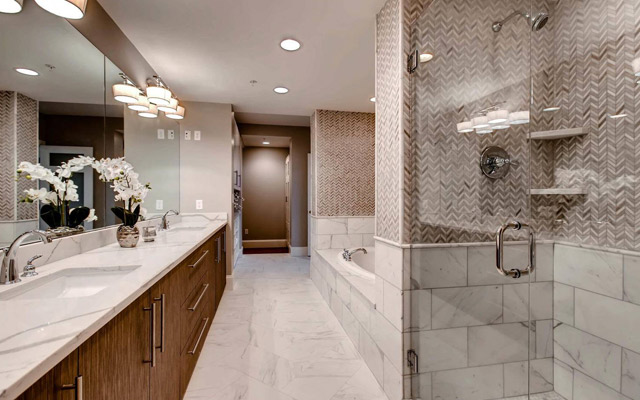 Contact us for a free estimate